I think everyone hated when their PS4 internet run on a speed of snails, at least I hate it the most. Most of the time there is a problem in internet connection, but sometimes there is a problem in DNS configuration as well. So a bad DNS configuration can also lead your PS4 to slower one but thanks to Google DNS ps4 you can solve this problem easily.
Mostly the ISP or DNS provider configure your DNS service, but there is an option to configure them manually for your console. Sometimes a bad DNS can reduce the speed of internet network d up to 10x, and I have the same experience for it. Even bad DNS lead to some PS4 errors as well that stops you from connecting your console to the online server.
So having the Fastest DNS Servers for Ps4 is the best option to solve all the problems and it will remove all the hurdles between you and your gaming. For that, you need the fastest DNS servers and guide how to change it. And we are here with the same content that shows you different DNS settings including google DNS ps4 and how you can change the DNS for your PS4 for the fastest connection. But before we move to the main topic first have a look at the basic concept of the DNS server.
What is a DNS server?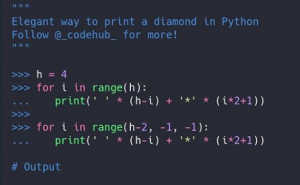 A DNS server or Domain Name System" is a server that has a collection of IP with the identical hostname or if perfectly said then the domains. It can translate web addresses to their IP address — for example www.xyz.com to 105.168.0.1. In short, DNS works as a bridge that can connect human-readable address and computer-readable address behind the network scene.
Fastest DNS servers For Ps4: Google DNS PS4
Here are some of the fastest DNS provider that is available for free. Have a look at it.
| | | |
| --- | --- | --- |
| Primary DNS Server/preferred DNS | Secondary DNS Server/alternate DNS | Provider |
| 8.8.8.8 | 8.8.4.4 | Google |
| 216.129.251.13 | USA | JSC Marketing |
| 64.6.64.6 | 64.6.65.6 | Verisign |
| 156.154.70.1 | 156.154.71.1 | DNS Advantage |
| 23.94.60.240 | 128.52.130.209 | OpenNIC |
| 87.118.100.175 | Deutschland | German Privacy Foundation e.V. |
| 208.67.220.220 | 208.67.222.222 | OpenDNS Home |
| 83.243.5.253 | Deutschland | privat |
| 85.214.73.63 | Deutschland | FoeBuD e.V. |
| 199.85.126.10 | 199.85.127.10 | Norton ConnectSafe |
| 209.59.210.167 | USA | Christoph Hochstätter |
| 198.101.242.72 | 23.253.163.53 | Alternate DNS |
| 109.69.8.51 | – | puntCAT |
| 91.239.100.100 | 89.233.43.71 | UncensoredDNS |
| 208.76.50.50 | 208.76.51.51 | SmartViper |
| 209.244.0.3 | 209.244.0.4 | Level3 |
| 74.82.42.42 | – | Hurricane Electric |
| 81.218.119.11 | 209.88.198.133 | GreenTeamDNS |
| 77.88.8.8 | 77.88.8.1 | Yandex.DNS |
| 37.235.1.174 | 37.235.1.177 | FreeDNS |
| 82.200.69.80 | 84.200.70.40 | DNS.WATCH |
| 216.146.35.35 | 216.146.36.36 | Dyn |
How to Use Google DNS ps4 Servers?
To use any of the above DNS servers for your PS4 console, you have to follow some steps carefully. And here are the steps for that:
Step 1:
Go to the settings and from that pick the option of the network.
Step 2:
Next, go to the option of setting up Internet Connection.
Step 3:
You can see an option like Lan Cable, Wi-Fi custom. Choose custom.
Step 4:
Now go to the IP Address and set as automatic and for DHCP select Do not specify an option.
Step 5:
Now in the DNS server settings, select the Manual option and type primary and secondary DNS or preferred or alternate DNS in the respective field.
If you want to use google DNS PS4, then in the primary DNS type 8.8.8.8 and secondary DNS type 8.8.4.4.
Why Do We Need To Use Google DNS PS4 Servers?
There are many reasons to use the fastest DNS server which is different from your ISP. Some of the prominent reason we have given below so read it carefully.
Improves security:
You might don't know that a bad DNS can harm your data and it is dangerous. Good DNS servers as a firewall against viruses, redirects, spam tools, etc.  So use secure DNS that protect your system from phishing attacks, misidentify, and thief.
Increase Download Speed:
A good DNS which runs 24*7 and near to your location can improve communication between your computer and the server, and it ultimately leads to the good Download speed. So change the DNS which is near to you in case your ISP assigns you the one which is not located near you.
Unblock Certain Websites:
Certain DNS block some website and apps when ISP assign specific DNS. It can block sites like YouTube, Facebook, Netflix, etc. To un-block all these websites, you have to change the DNS of your device. Keep in mind that only a few can unblock the sites not all.
FAQ Related To DNS servers
Q1: Which DNS server is better for PS4?
For your PlayStation, you can pick any one of above. To change it go to the settings >> Network >> Custom and then enter the preferred DNS.
Q2: How to change the DNS on PS4?
You have to enter primary and secondary DNS in the respective field of DNS setting and to go there you have to navigate through settings >> Network >> Custom and enter the DNS.
Q3: How to find the DNS server?
Contact your ISP if they assign the DNS. You can also enter your more rote's IP address in the web bar and go to settings panel of your router to find out your DNS structure.
Q4: Which is the best DNS server?
Out of above-listed DNS serve, we can't say that only one or two is best as all of them are run 24/7. But google DNS ps4 is the most stable DNS as it availability all around the globe. Remember that the best DNS server for PS4 and fastest DNS servers for ps4 both are completely different.
Q5: How to find the preferred DNS server?
Most of the time The DNS which is near to you or Google DNS are good DNS if you don't have an idea about any good DNS provider.
Q6: what is primary and secondary DNS server of Google?
Primary DNS: 8.8.8.8
Secondary DNS: 8.8.4.4.
Google DNS is the best one according to me, but you can also pick the other as well.
Q7: Where is the ps4 DNS settings page located?
It lies within in-network, which you can find as an option of DNS to change for your ps4.
Conclusion:
So it is all about the best DNS for PS4 with the reason for the uses DNS. Pick the one which can provide the fastest network and available near your location. In case if you have any issue related to DNS, or want to know some additional information about it, then you can ask us your question using the comment box below.  Thank you!